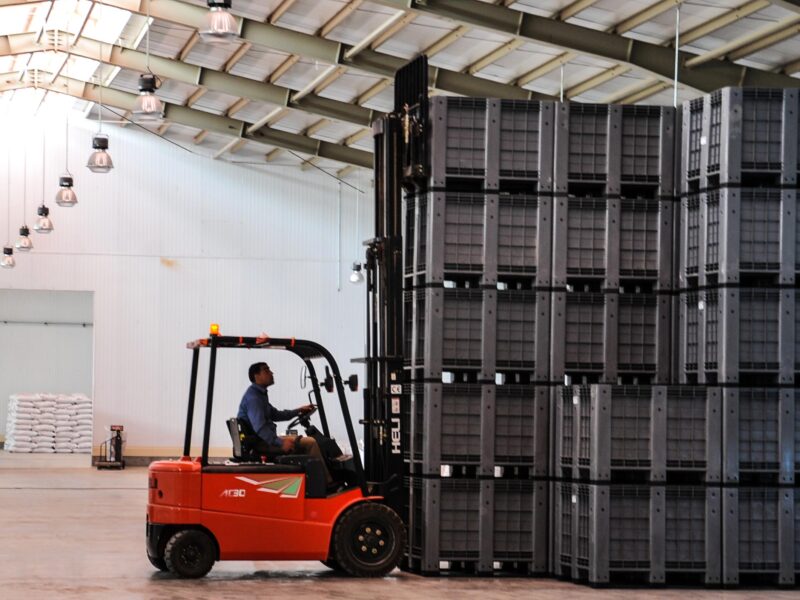 There are many ways to prepare for welcoming football teams and millions of visitors. But the scenario of preparation does not narrow down to the game period. All teams and their companions spend a lot of days in Qatar before and after the World Cup.
It is estimated more than five million people come to Qatar, while the population of Qatar is less than 3 million. Such an intense number of travelers needs many invisible infrastructures.
In this article, you will read about two of the many subjects all Qatari companies are involved in. we are offering some solutions about waste management equipment and packaging tools advice before 2022 FIFA World Cup begins.
We are introducing our Plastic Waste Bins in short and describe where are the best locations for each type. The characteristics and customization of each category are described briefly.
Then we will propose our Plastic Pallets and Plastic Box Pallets, an inevitable factor in the packaging and logistics.
Waste management preparation for FIFA World Cup Qatar 2022
Many people from different cultures and lifestyles will gather in the country to enjoy their time during 2022 FIFA World Cup. These people make waste every day, and the implemented waste management system may not answer to huge demands. Besides furnishing the stadium, streets, sidewalks, and alleys need to be equipped with more waste containers. This facilitates having garbage bins everywhere, preventing empty bottles, pockets, and cans from being scattered around the cities.
IranPlast Group, with decades of experience in waste management, provides vast ranges of waste bins for different usages and surely can help you to be prepared before World Cup starts.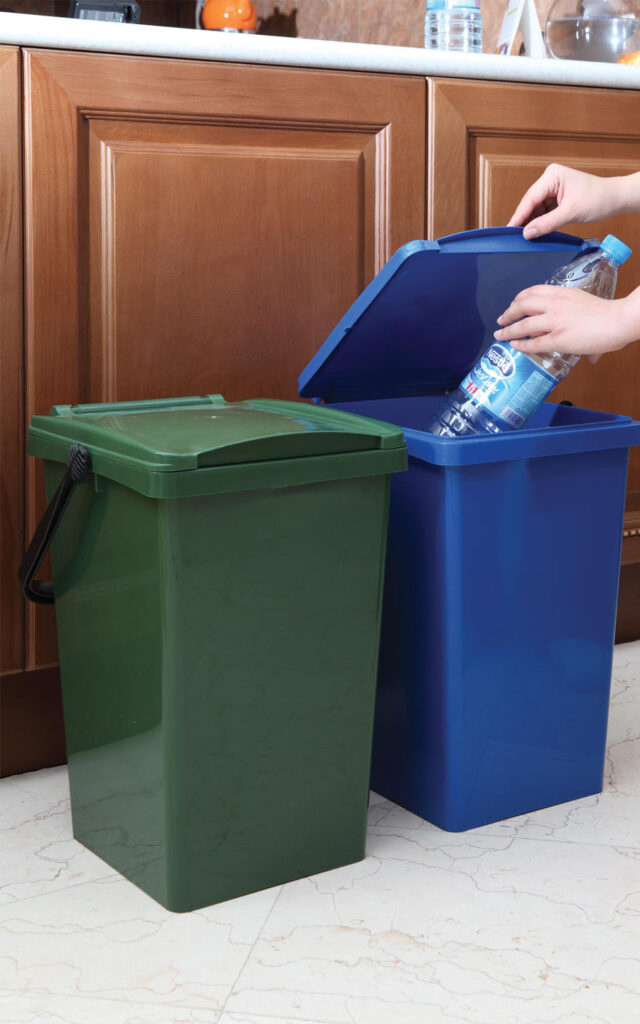 Plastic litter bin:
Our plastic Litter Bins include 10, 25, 35, 45 & 65 liters fitting for indoor usage such as offices and buildings, apartments, kids clubs, or anywhere the guests need small bins for the disposals. IranPlast can provide litter bins in different colors to organize the waste collection. Two different dumper and flat lids are available based on your demands.
What is the best option for furnishing the walking streets and parks?
Plastic litter Bin 50 liters is the best choice. 50 liters litter bin can be used differently based on where you want to use them and the purpose. Plastic waste bin 50 liters can be used in different modes as below:
Free-standing or post-mounted,
Single fixed on a metal stand in concrete,
Twin fixed on a metal stand in concrete,
Single pendulum on a metal stand in concrete.
Plastic two-wheeled waste bins:
Our plastic two-wheeled waste bins contain 80, 120, 240, and 360 liters and are ideal for use in restaurants, cafés, sidewalks, parks, etc. The mobile garbage bins with two wheels and a top handle facilitate moving the containers smoothly from one place to another. The emptying is safe and matches the comb lift receiver to ensure easy and secure handling. You can ask for different customizations such as colors, labeling, or your logo on the lids or the bodies.
Generally, our two-wheeled plastic waste bins have the below characteristics:
Container corresponds to EN 840 1-6
Travelling gear: 2-wheel Ø 200mm
Axle: semi-hollow axle from steel
Receiver: comb lift
Special place for the microchip
Recyclable waste for household/public places
Easy handling to carry around
Smooth lid for opening & closing
You may need some customization which we can point some as below:
Any standard RAL color
Dumper lid
Silk screen logo on lid or body
Labeling on lid or body
Embossing logo on the lid
Foot pedal mechanism
Traffic stickers
Numbering sequence
Plastic four-wheeled waste bins
Plastic four-wheeled bins are designed for municipal use and are ideal for streets, waste management units, refuse storage chambers, complexes, factories, warehouses, stadiums, etc. They are easy to handle and transport as well as stackable. All parts of the mobile garbage bins (MGB) are entirely reusable and sustainable. Our wheelie containers are manufactured in accordance with RAL-GZ 951/1 and DIN EN-840-1-6:2012.
Generally, our four-wheeled plastic waste bins have the below characteristics:
Container corresponds to EN 840 1-6
Flat lid
Casters: 4 guide casters, two casters with brake, and two casters without brake
Receiver: comb lift, trunnions
Recyclable waste for public places
Easy handling to carry around
Smooth lid for opening & closing
You may need some customization for the four-wheeled plastic waste bin, which we can point some below:
Any standard RAL color
Silk screen logo on lid or body
Labeling on lid or body
Foot pedal mechanism
Traffic stickers
Numbering sequence
How to prepare for FIFA World Cup Qatar 2022 packaging-wise?
You will reach many reliable suppliers if you search "plastic pallets supplier in Qatar?" however, when we talk about 2022 FIFA World Cup, the existing suppliers may not answer to the huge demands of many industries now preparing themselves for such a big event.
The pharmaceutical industry needs to anticipate the demands and prepare its stocks. The food, beverage, FCGM, fruit, and vegetable industries face multiple orders and need to be ready for timely deliveries. Fabrics and many other manufacturers are in a rush to organize and be ready when thousands of visitors come to the country. Distributors need to have organized warehouses to distribute supplies to resellers and customers without delay.
Hence, by simple calculation, it can be understood that all Plastic pallet manufacturers in Qatar cannot meet upcoming inquiries. The production capacities cannot handle all market demands. IranPlast group, a leading supplier of plastic items in the Middle East, is ready to deliver plastic pallets and plastic box pallets here to play its role in this big event.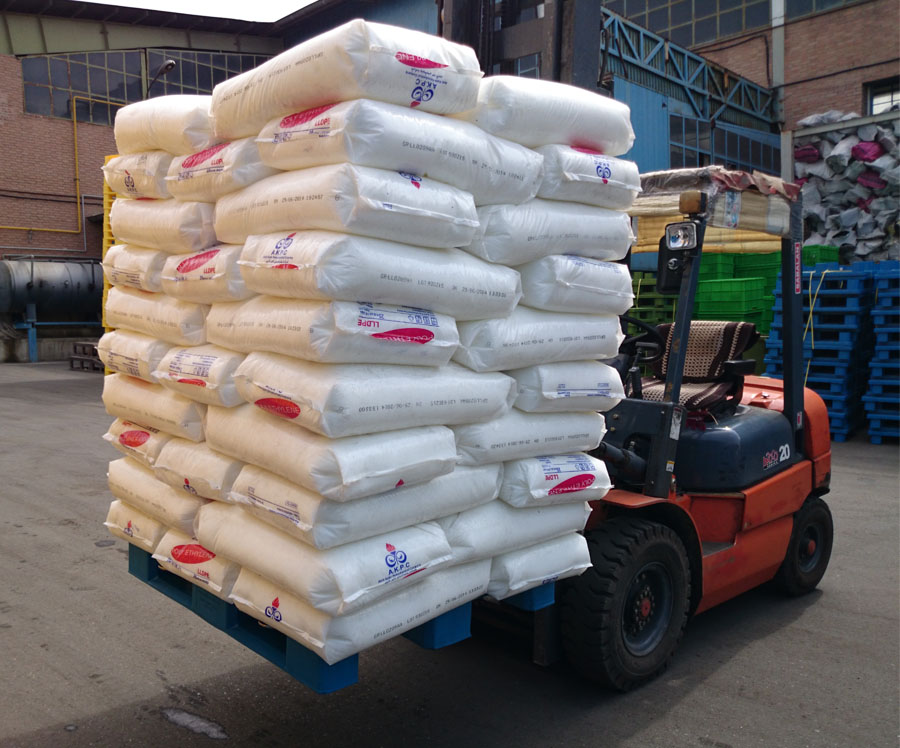 What type of plastic pallet do you need most during FIFA World Cup Qatar 2022
The answer is all types of plastic pallets. Based on what industry you are active in, you will need Heavy-duty plastic pallets, lightweight plastic pallets, nestable plastic pallets, hygienic plastic pallets, or industrial plastic pallets. If you need to know more about plastic pallet you can read our blog post what is the plastic pallet?
Heavy-duty pallets are designed to store and stack heavy cargo, absorbing the stresses and impacts of forklifts. Liquid products or auto parts are usually considered heavy products that can be moved safely by this type. Using heavy-duty pallets optimizes your warehouse space and stacks your heavy load goods optimally.
Lightweight plastic pallets are suitable for loading light cargo. Pharmaceutical products like drugs or vaccines can be transported in a hygienic and safe mode with the help of plastic pallets. The lightweight pallets are ideal for one-way shipping, such as marine shipment and land transportation. As a type of light plastic pallet, Nestable Pallets are perfect for storing and transporting lightweight cargo. The nestable plastic pallet enables you to recollect them easily and return the noticeable quantity to your inventory at once.
Do you need a plastic Pallet for hygienic purposes such as pharmaceutical products? We offer you IranPlast Hygienic Plastic Pallets perfect for delicate goods needed for clean transporting and storing. Your demands might be loading industrial goods on a plastic pallet. We propose IranPlast Industrial Plastic Pallets that fit any products.
What size of plastic pallet do you need most during FIFA World Cup Qatar 2022
IranPlast Group is here to help you choose the best type of plastic pallet. We offer different plastic pallet sizes suitable for various conveyors and racking systems, enabling you to load goods at different dimensions. Plastic Pallet 130X110 cm is a good choice for raw material handling; Plastic Pallet 120X80 Cm as EURO pallet meets European size standards, and Plastic Pallet 120X100 cm is the most popular pallet size in Asia.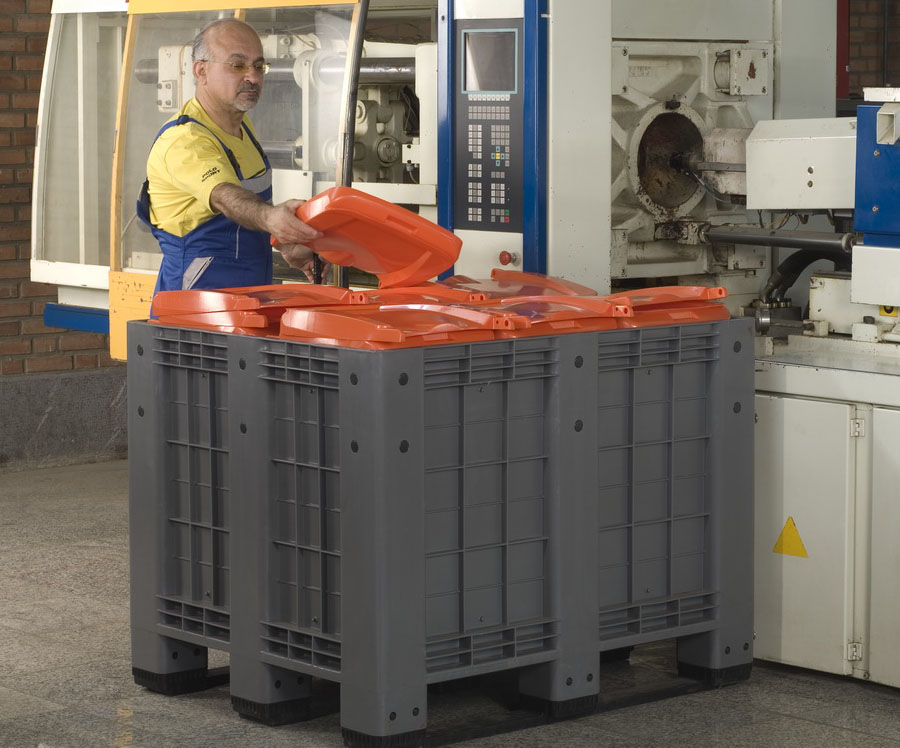 Bulk cargo storing and transporting management during FIFA World Cup Qatar 2022
The bulk handling is an issue many manufacturers and distributors are taken into consideration. The best-fitting tool to help you in the supply chain is Plastic Box Pallet. A Plastic Box Pallet is a combination of bulk box/crate and pallet that emphasizes keeping both advantages and applications.
The plastic box pallet is made of high-density polyethylene, Injection grade, to meet our customers' various demands for almost any manufactured goods in any context of activities and applications; logistics, agricultural, metal, food processing/production/retailing, fishing, automotive, and batteries, polymeric and plastic, pharmaceutical, textile, recycling, chemicals, industrial machinery equipment, mechanical and appliance components.
The plastic box pallet can be supplied in two models: solid walls and perforated walls. Rigid corrosion–resistance, waterproof and contaminant-free structure optimizes the loading of components and bulk material in a safer, cleaner, and faster mode. It is designed for environmental-friendly policy, hygienic purposes, space-saving, durability, protecting the goods, etc.
Based on your industry in Qatar and the products, we can surely help you. As soon as we receive your query by contacting us, it is our turn to offer you the best suitable products to assist you to be the best for FIFA World Cup Qatar 2022.