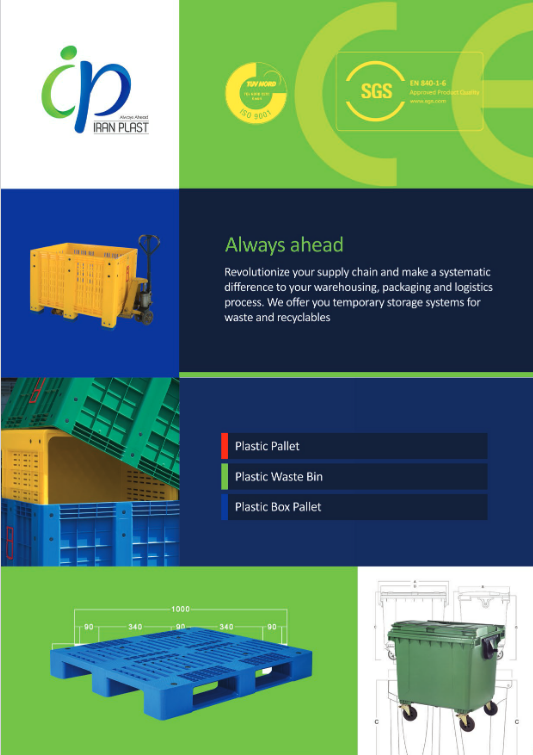 To overview IranPlast products, please download the comprehensive catalogue for viewing, printing or storing.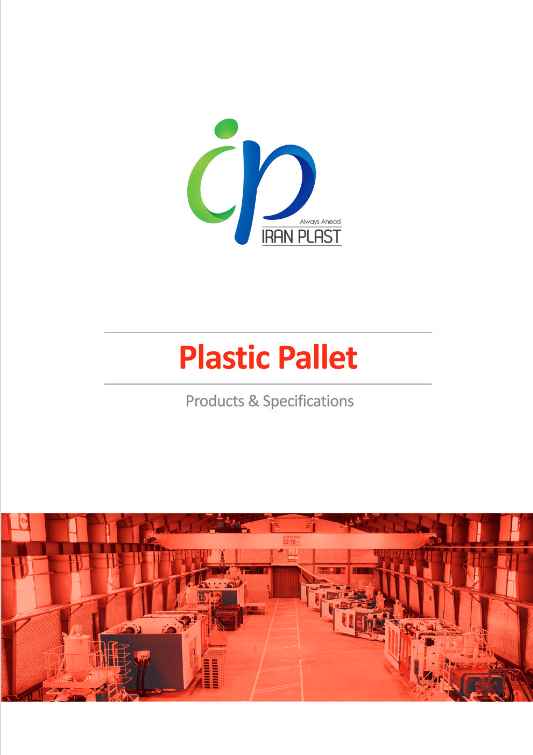 For having our pallet ranges, specification and respective details, please download.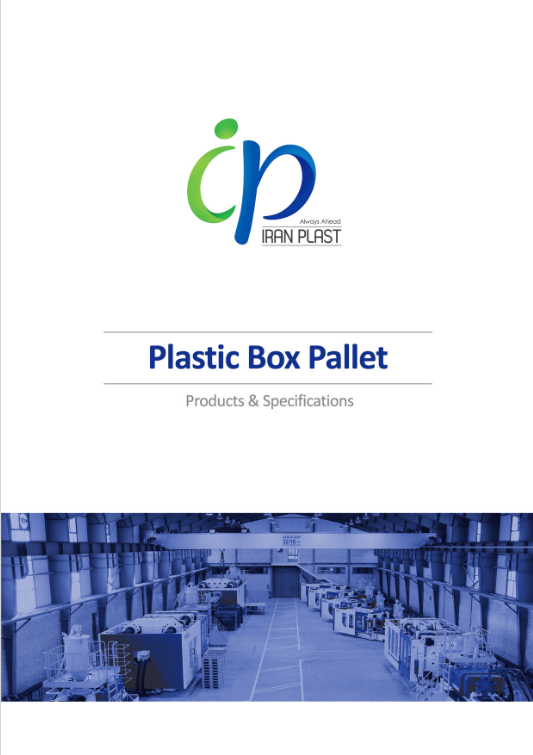 Please download our Plastic Box Pallet catalogue to browse the classification of our boxes, sleeve boxes and lids.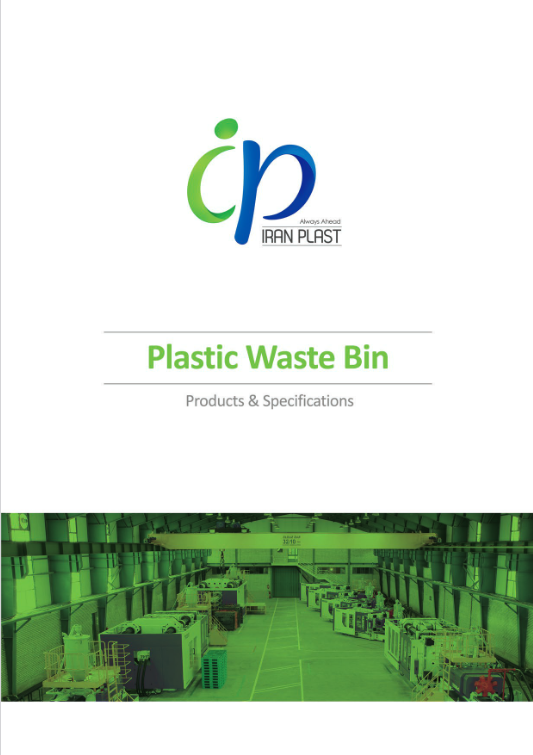 Please download the catalogue of our Plastic Waste Bins; the complete range of waste containers from 10 Ltr to 1100 Ltr.