Plastic Pallets play a vital role in modern supply chain management, and it facilitates the storing and logistics processes considering the safety of users and the products. If you need to read more about what is the plastic pallet please you can click here to read the post about plastic pallet. However, what type of plastic pallet can meet your purposes and demands in Australia? Below we are trying to narrow down the widespread aspects by answering simple but main questions. Why are plastic pallets used? What are the plastic pallet types? Where can you find them?
What is a plastic pallet used for in Australia?
in any industry and for every product we can use plastic pallets. Plastic pallets can be easily cleaned and answer any storing and shipping purposes. In Australia's enterprises, plastic pallets meet safety and hygienic requirements and conform to national and international regulations such as ISPM 15 or packaging regulations (recycling).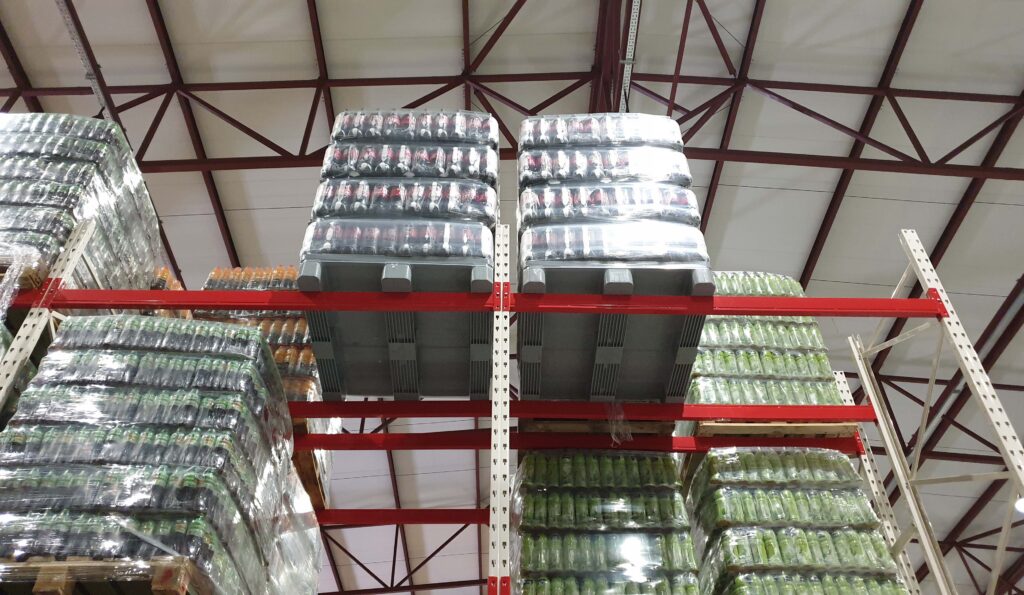 What are the main categories of plastic pallets?
The best fitting pallet is directly linked to the weight of the cargo you want to load on the plastic pallet. Weightwise, plastic pallets can be categorized into two types; Heavy-duty plastic pallets or lightweight plastic pallets.
Heavy-duty plastic pallets or lightweight plastic pallets; which one is the best?
It mainly depends on your usage, demand, and cargo. Heavy-duty pallets are designed to store and stack heavy cargo, absorbing the stresses and impacts of forklifts. Liquid products or auto parts are usually considered heavy products that can be moved safely by this type. Using heavy-duty pallets contributes to optimizing your warehouse space and stacking your heavy-load goods optimally.
Lightweight plastic pallets are suitable for loading light cargo. Pharmaceutical products like drugs or vaccines can be transported in a hygienic and safe mode with the help of plastic pallets. The lightweight plastic pallets are mostly used as export plastic pallets and are a reasonable alternative to wooden pallets with less weight and harm and are more eco-friendly. Half-pallets and lightweight pallets, for instance, are ideal for one-way shipping, such as marine shipment and land transportation. As a type of light plastic pallet, Nestable pallets are ideal for storing and transporting lightweight cargo. The nestable plastic pallet enables you to recollect them easily and return the noticeable quantity to your inventory at once.

How to find a suitable plastic pallet in Australia?
Many pallet suppliers can offer different types of plastic pallets for sale in Australia, regardless of state. IRANPLAST group can be one of your overseas suppliers. We are investigating your demands carefully. As soon as we receive your query by filling up this form http://iranplast.com/contacts/, it is our turn to offer you the right plastic pallet.
We will ask about your purpose in buying plastic pallets, where you want to use them, and what types of cargo you want to put on. Hence, the best choice bonds to your industry, location, product weight, and dimensions. These sorts of factors are essential in helping us to answer your demands precisely. Iranplast group, focusing on the correct static, dynamic, and racking loads, offers you the appropriate type of plastic pallets. The right plastic pallet empowers you to store and move your cargo without hesitation. Iranplast Group helps you to have a safe base inventory or utilize your shipping and logistics process.
Where to buy plastic pallets in Australia?
Regardless of where you are in Australia, IRANPLAST group can deliver quality pallets to your nearest city port at reasonable costs and time. Both types of heavy-duty and light-weight pallets can answer many industries' demands. For example, Victoria states and, in particular, Melbourne needs more heavy-duty pallets due to the industrial sites in this state. Petroleum, coal and chemical products, machinery and equipment, etc., are the activities that heavy-duty plastic pallets can be a good solution in their logistics and supply chain.
Based on your industry in Australia and the products you want to load on the pallet, we can surely help you.