Iran Plast International Exhibition was held in 2002 for the first time in Iran. Iran Plast International Exhibition is one the largest plastic industry event in the Middle East. The exhibition is held every year at Tehran International Permanent Fairground. Until 2022 more than fifteen periods are held. The initiation of establishing this event belongs National Petrochemical Company.
The exhibition's focus is to provide a background for the prosperity of the domestic plastics industry market and facilitate the global marketing process and present this part of the country's industry in global markets as cited on Iran Plast International Exhibition's official page.
What type of business categories can attend the Iran Plast International Exhibition?
Iran Plast International Exhibition categories
The Exhibition covers four different categories:
Raw Materials,
Finished and Semi Finished Products,
Machinery & Equipment,
Services.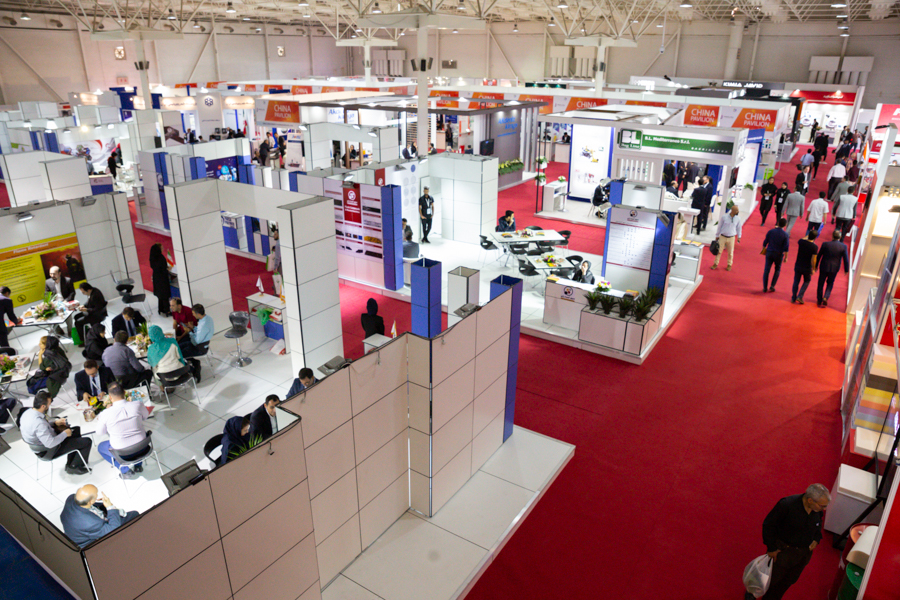 Raw Material Section
Raw material refers to all types of petrochemical companies' productions involved in downstream industries and sectors in one way or another, i.e., manufacturing semi-finished or finished products. Material such as polyethylene and ethylene, polypropylenes, granulates, compounds, auxiliaries, catalysts, polystyrene, masterbatches, rubbers, additives, etc.
Finished and Semi-finished Products Section
Finished and semi-finished products are products using petrochemical raw materials for manufacturing. All manufacturing companies that produce finished and semi-finished products like pipes and fitting, films and sheets, rubber parts, all types of films & sheets, construction products, composite parts, and packing products, like pallets and box pallets, packing and ware containers are the prospects to attend to this exhibition.   
Machinery & Equipment Section
All suppliers of machinery & equipment related to producing finished and semi-finished products are another category attending the Exhibition. The machinery & equipment can refer to mixers, injection, blow moulding, fiberglass machines, grinders, extruders & extrusion, heating, and cooling technology, compounding and recycling lines, printing machines, welding machines, automation equipment, measuring and test equipment, blow molding, injection, and rotation moulds, etc.
Service Section
Any service that can answer, facilitate and accelerate the above supplier's process and procedure can be a part of the exhibition. Technical & engineering services, software providers, associations, subcontractors, consultants, lab and text services, transportation services, etc.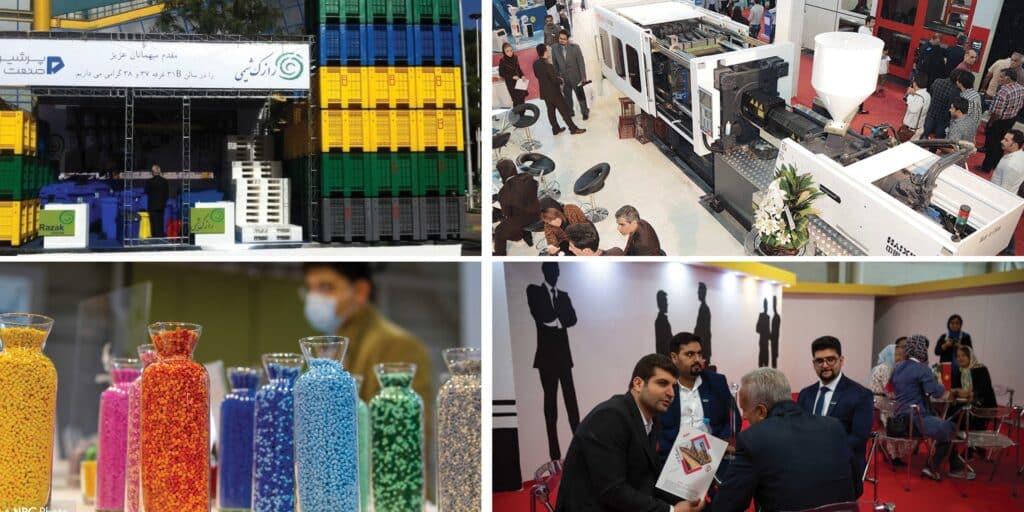 IRANPLAST Group
As a consumer of any of the above categories, you can definitely find your demand by visiting Iran Plast International Exhibition. Suppose you are interested in plastic packaging products such as Plastic pallets and Plastic Box Pallets or plastic products for waste collection, indoors or outdoors. In that case, you can skip visiting Iran Plast International Exhibition, and there is no need to wait until the upcoming one. Here we offer a virtual visit to our range of products at www.iranplast.com. IRANPLAST group can be one of your suppliers. We are proposing many different models of our products with full detailed technical information. We are investigating your demands carefully. As soon as we receive your query by filling up this form our website, it is our turn to offer you the right type of plastic pallet, plastic waste bins, and plastic box pallets.